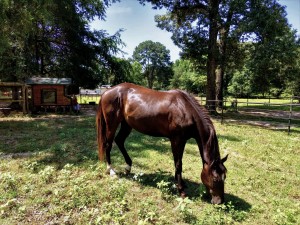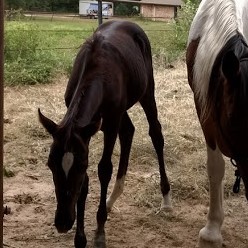 Sadie's Story-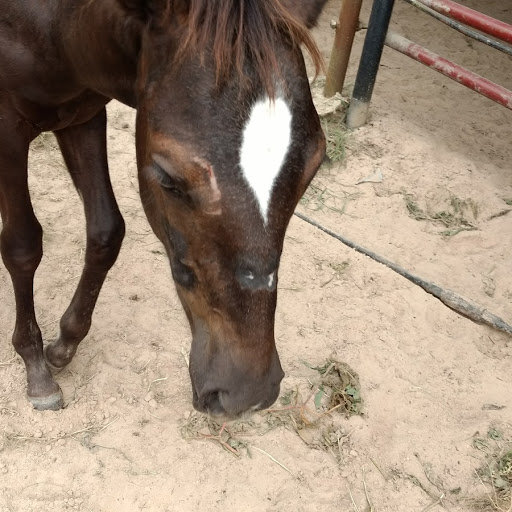 Hooves and Halos is all about helping and loving people; special people, hurt people, sad people, lonely people. But, sometimes animals need our help, too. We are not a equine rescue. I was told about Sadie by a friend, and immediately wanted to go get her. So, Johnny and I prayed about it for a few days, and off I went- have trailer (and Gabriel) will travel.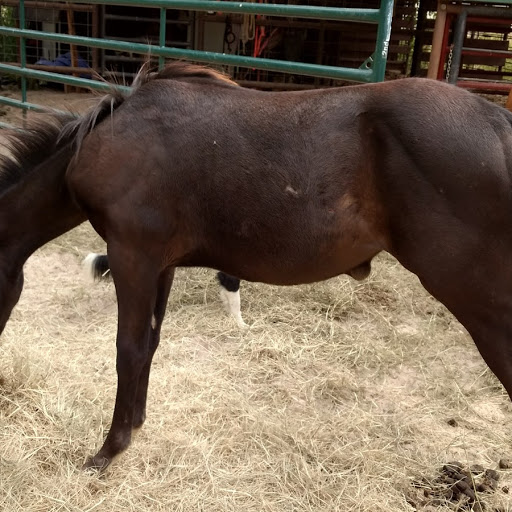 She was 4 months old, and the only thing I knew about her was that she needed a home. The first three pictures were taken the day I brought her to live with us. She was hurt and malnourished, stunted and pitiful, definitely not the prettiest rose in the garden. She looked like a starved child from a third world country. ( My only hope for her was that she would live to be a pasture pet, nothing more) The halter, that had been on her, had grown into her face and she had an abdominal hernia that would have to be repaired. Otherwise, physically, she was ok. I was told that she would bite and kick people. I saw her attack a teenage boy, only to realize later, that he had been the one that hurt her. She was only defending herself. She has never bit or kicked since she came to live with us. As far as her mental and emotional state (yes, horses have those), I had no way of knowing how she would turn out. At first, she was scared of fast movements, and some people, but gradually grew out of that.
She has attended every HH Playday since we got her, only as a bystander. I wanted her to get used to the noise and chaos of the event.
Fast forward to last Saturday- June 2019 (Gladewater HC Rodeo)---
We took her to this event to train her to work in the future. She is two years old and I've just started training her to ride. ( with a little help from Johnny, Lily and Bella)
So, we led her through the ramps,,,,no problem. I got in the saddle and had Kenny lead her around while I acted "wild" on her back,,,no problem. NOTHING scared her!!! She acted better than several of the older more seasoned horses. Ashlee, one of my favorite little helpers, rode a few rounds, with Kasie sidewalking, and helped us train-NO PROBLEMS!!!
She got her yellow ribbon!!! I cried like a baby or a proud Mama!! The ribbon means she passed the test to be a horse at the HC rodeo! We very rarely use young horses, but Sadie is an exception. She acted like she had been born to carry "special" people on her back. She never made a bad step or wrong move, all day.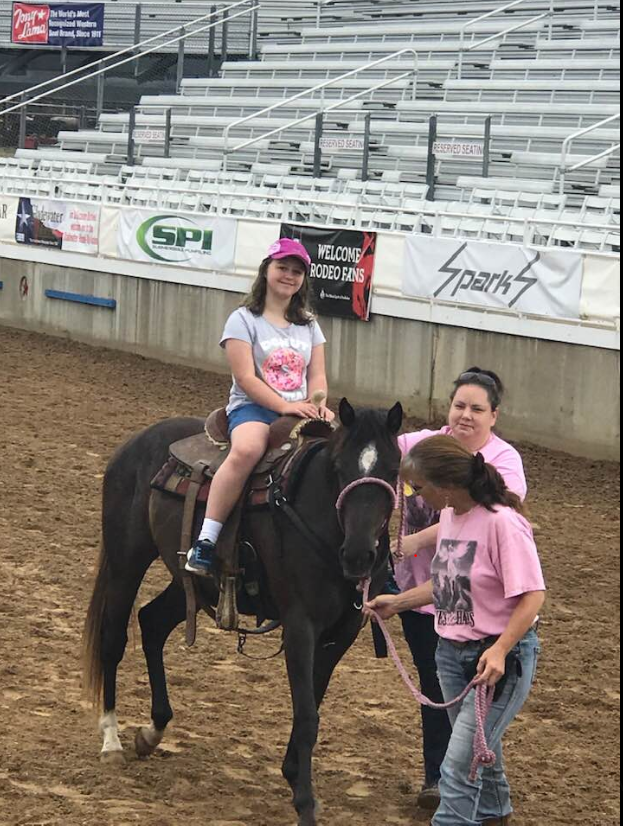 This poor, ugly, abused, useless, good for nothing little creature has turned a beautiful swan! (The last pictures are of Sadie, now)
Isn't it funny how the Lord uses the least qualified, the least capable, the most rejected, the horribly abused, the discarded animals and people to do HIS work!!!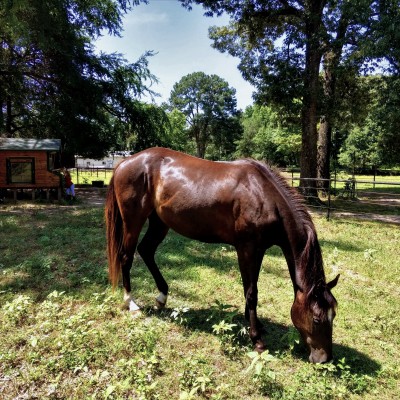 Thank you Lord!!!
---
Johnette Poole